Regular price
£14.99 GBP
Sale price
£14.99 GBP
Unit price
per
Sale
Sold out
Want to take your oral care routine to the next level? Look no further than our Bamboo Electric Toothbrush Replacement Heads! Made from sustainable and renewable Moso bamboo, these eco-friendly toothbrush heads offer natural antibacterial properties and a durable design that can withstand daily use. Choose from a pack of 4 medium-bristled heads in four colours or a pack of 4 soft-bristled heads with charcoal bristles.
Moso Bamboo
Our toothbrush heads are made from Moso bamboo, which is both sustainable and renewable. Unlike plastic, bamboo is a natural material that doesn't contribute to landfill waste or increase your carbon footprint. By choosing our bamboo toothbrush heads, you're making a responsible and sustainable choice that benefits both you and the environment.
Natural Antibacterial Qualities
Bamboo is naturally antibacterial, making it an excellent material for oral care products. Our toothbrush heads inhibit bacterial growth, helping to maintain your oral hygiene. By choosing our bamboo toothbrush heads, you're opting for a product that offers more than just a clean, healthy mouth.
Water-Resistant and Durable Design
Our bamboo toothbrush heads are designed to be water-resistant, making them suitable for use in wet environments such as the bathroom. They're also durable and sturdy, ensuring they can withstand regular use without losing their shape or effectiveness. With our bamboo toothbrush heads, you can enjoy a long-lasting and eco-friendly oral care solution.
Our Bamboo Electric Toothbrush Replacement Heads offer a sustainable, natural, and antibacterial alternative to traditional plastic toothbrush heads. With their durable design and eco-friendly properties, our bamboo toothbrush heads are the perfect addition to your green oral care routine. Make the switch today and elevate your oral care game!
Medium/Soft DuPont bristles that are designed to remove plaque easily and stay soft on your gums. The bristles are recyclable and BPA-free.
Featuring German Pedex discolouration bristles that will fade away after 3 months of use. A technology that reminds you to replace your brush head on time, keeping your brushing always efficient.
Choose from 4 different colours of your choice to help to identify your brush if more than 1 person uses the toothbrush in the bathroom.
Pink medium bristles, with indicator bristles

Blue medium bristles, with indicator bristles

Yellow medium bristles, with indicator bristles

Turquoise medium bristles, with indicator bristles

Or 4 Charcoal-infused soft bristles
Please note that our heads do ONLY  fit our Bamboo Sonic Electric Toothbrush.
One of the most durable recyclable bamboo electric toothbrush on the market. It is a perfect way for you to start living a more eco-conscious lifestyle.
Materials: FSC Certified Bamboo, DuPont BPA Free Nylon Bristles, Cornstarch inner
Each Replacement brush is packed in recyclable packaging.
sustainable oral care, eco-friendly toothbrush heads, bamboo toothbrush replacement heads, natural antibacterial properties, durable design, water-resistant, environmentally friendly disposal.
Share
View full details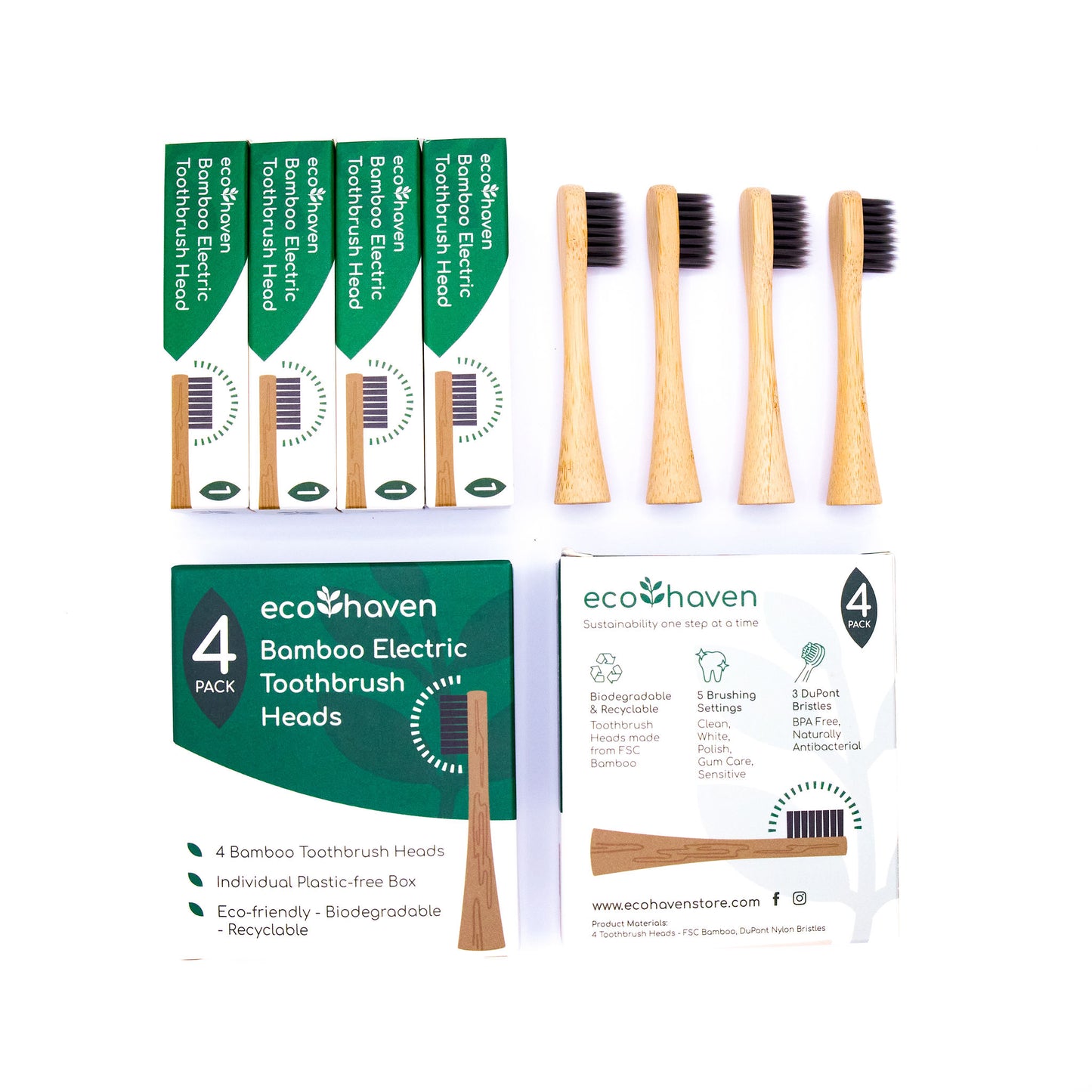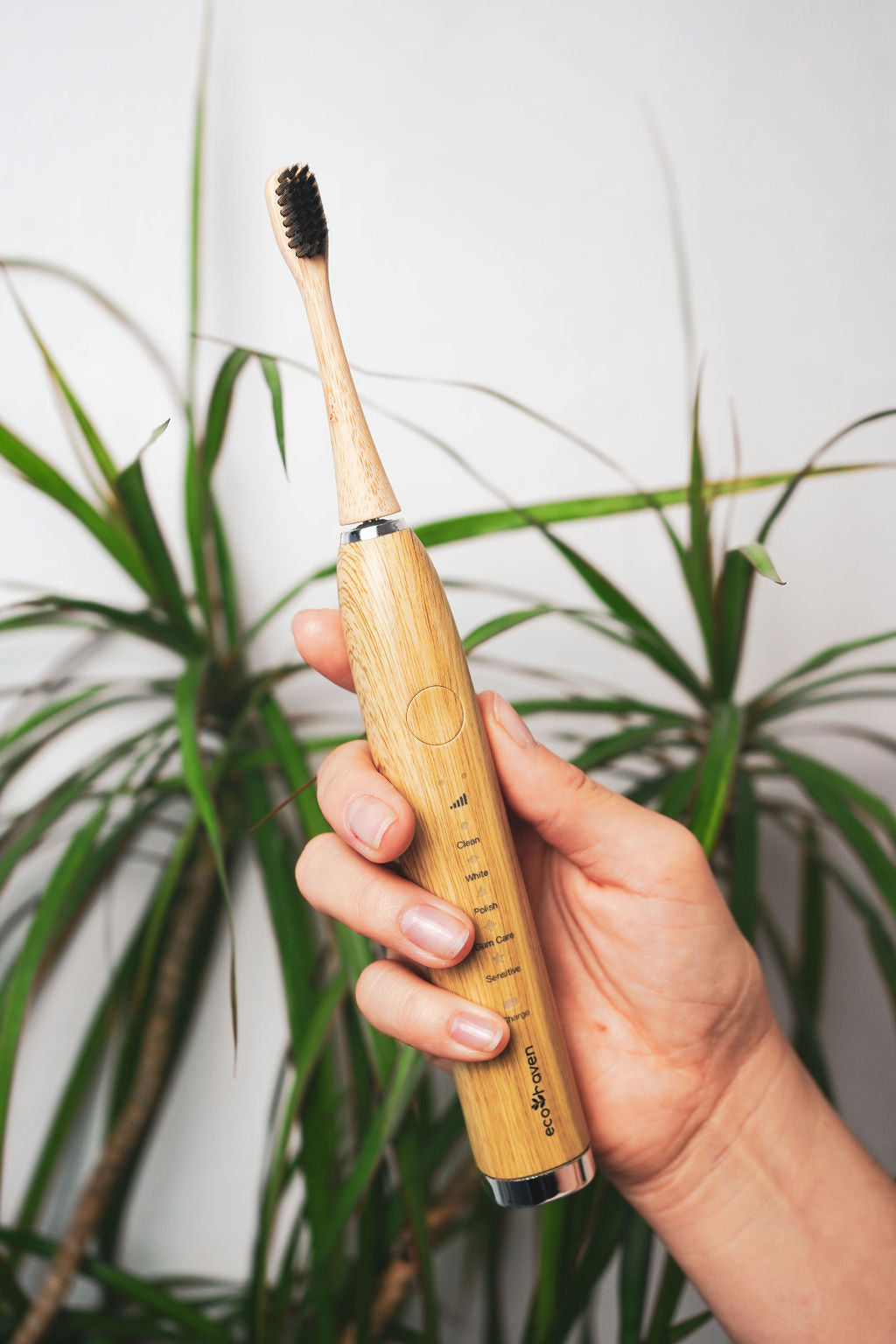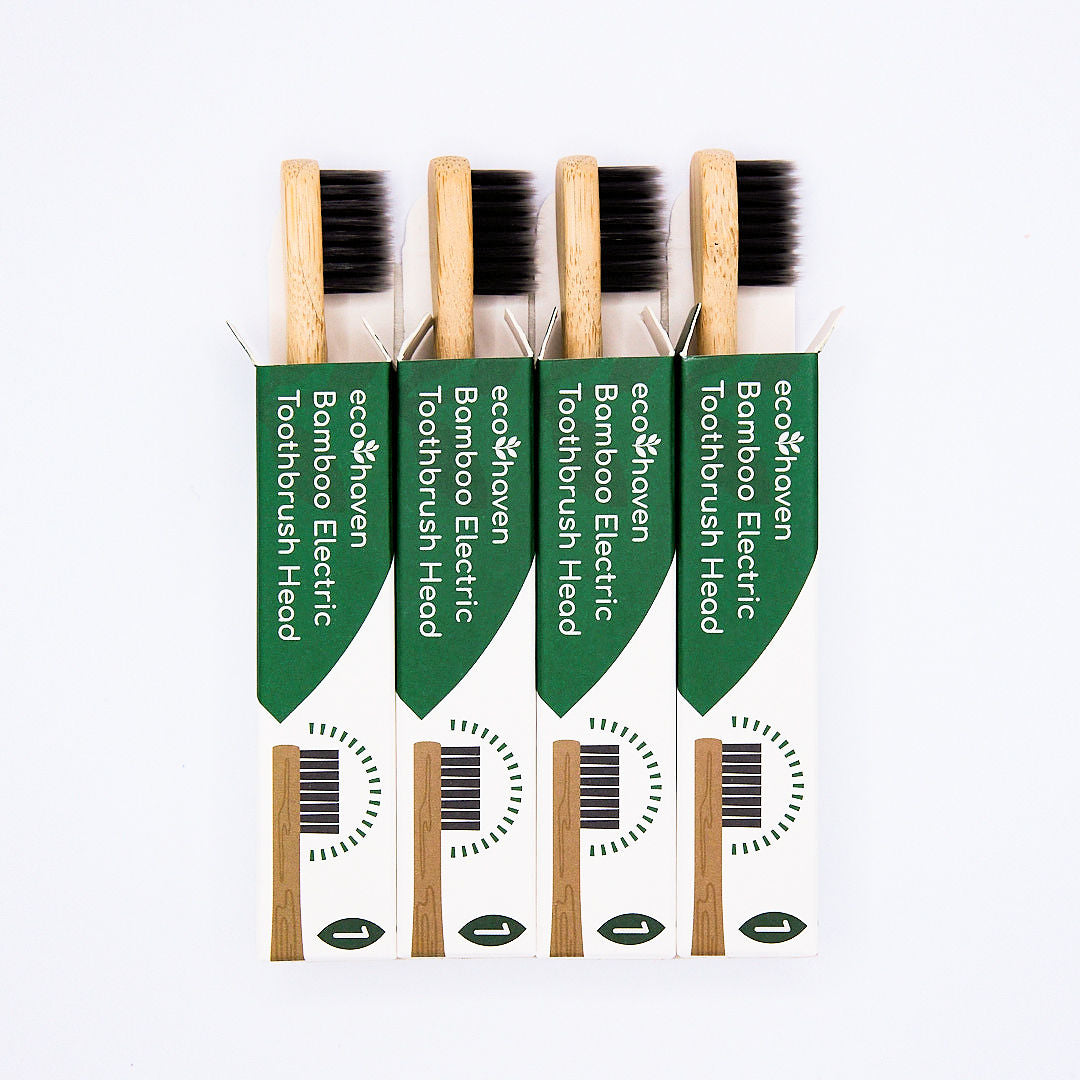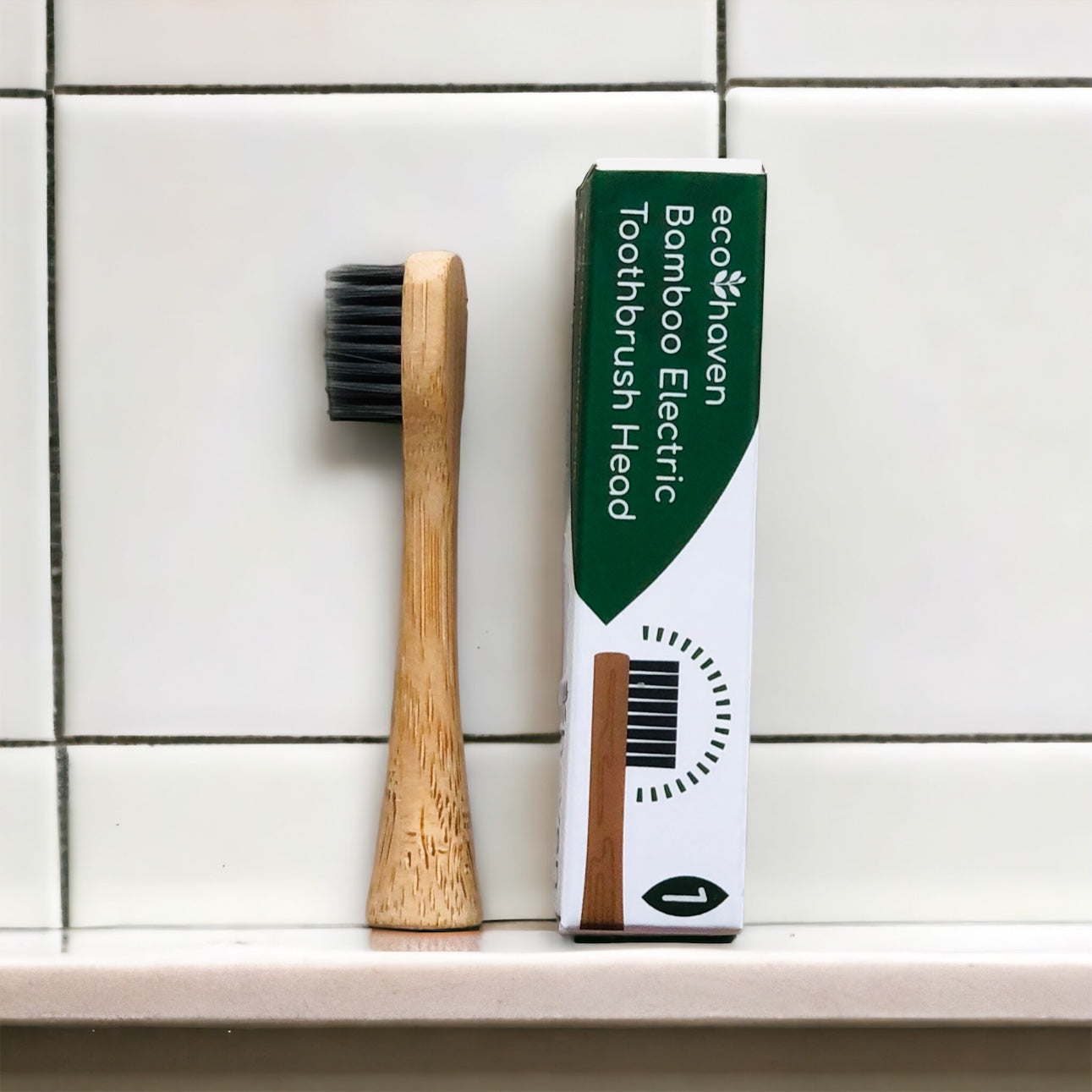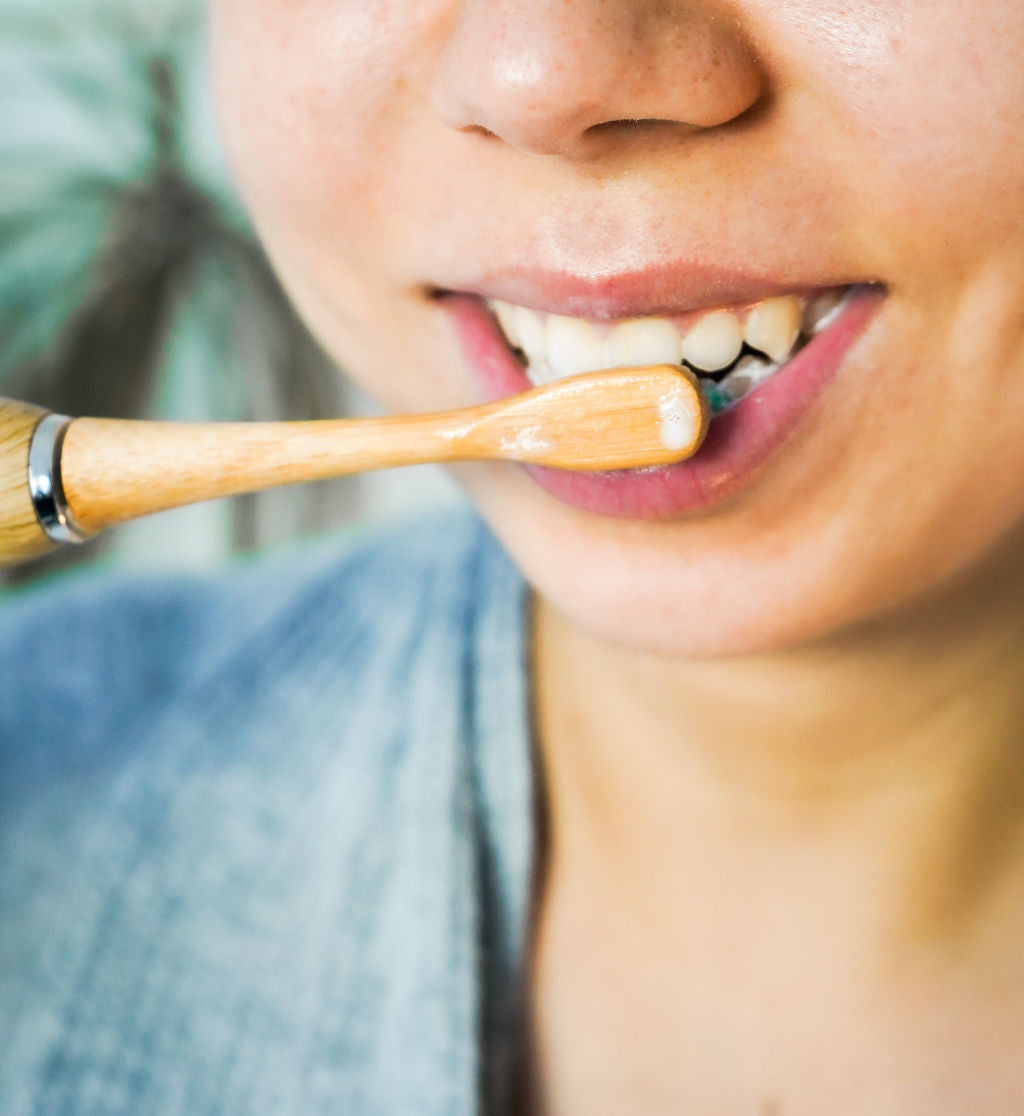 Toothbrush head replacement
Very happy with the product and impressed with the speed of service which was very personalised with doorstep delivery. Thank you