Regular price
£10.25 GBP
Sale price
£10.25 GBP
Unit price
per
Sale
Sold out
An easy swap to plastic-free living, bamboo toothbrushes are individually packed in plastic-free packaging. Good to travel sustainably anywhere in the world. 
 Pink, Green, Blue, Yellow, and White make each bamboo toothbrush easy to identify in the bathroom.
What about the toothbrush?
The curvy ergonomic natural bamboo toothbrush handle gives a good grip while brushing your teeth. Unlike plastic, bamboo is naturally anti-bacterial and water-resistant.
The Medium Bristles are made from BPA Free Nylon, they feel soft on your gums without compromising on cleaning effectively, or removing plaque, and recommended by the dentist.
Why choose a pack of bamboo toothbrushes?
 A pack of 5 bamboo toothbrushes is great for families or a good way to keep a supply that lasts.
We say no to plastic so each of our bamboo toothbrushes is individually packed in an eco-friendly box that is biodegradable and compostable.
On the go, it is easy to store in a toiletries bag, keeping your bamboo toothbrush clean from dust.
 At home, a packed bamboo toothbrush could make an ideal gift for a guest or inspire other eco-minded people to care for our planet.
What about its sustainability?
 Made from organic Moso bamboo, our bamboo toothbrush is perfect for eco-friendly, zero-waste and plastic-free living.
The bristles, the handle, and the packaging are all recyclable. 
But why not go even further?
The bamboo toothbrush handle is biodegradable, organic, vegan, pesticide-free, and plastic-free free therefore compostable in any garden bin.
Then again, please feel free and creative in reusing the packaging, the bamboo handle, for craft projects, plant tags, and cleaning accessories…..
Send us some photos, we would love to share your variations on the take of toothbrush recycling.
 A Plastic Toothbrush can last for 300 years in the bottom of the ocean, while a Bamboo Toothbrush can easily be recycled and composted within 3 years.
A small change, one bamboo toothbrush at a time
Share
View full details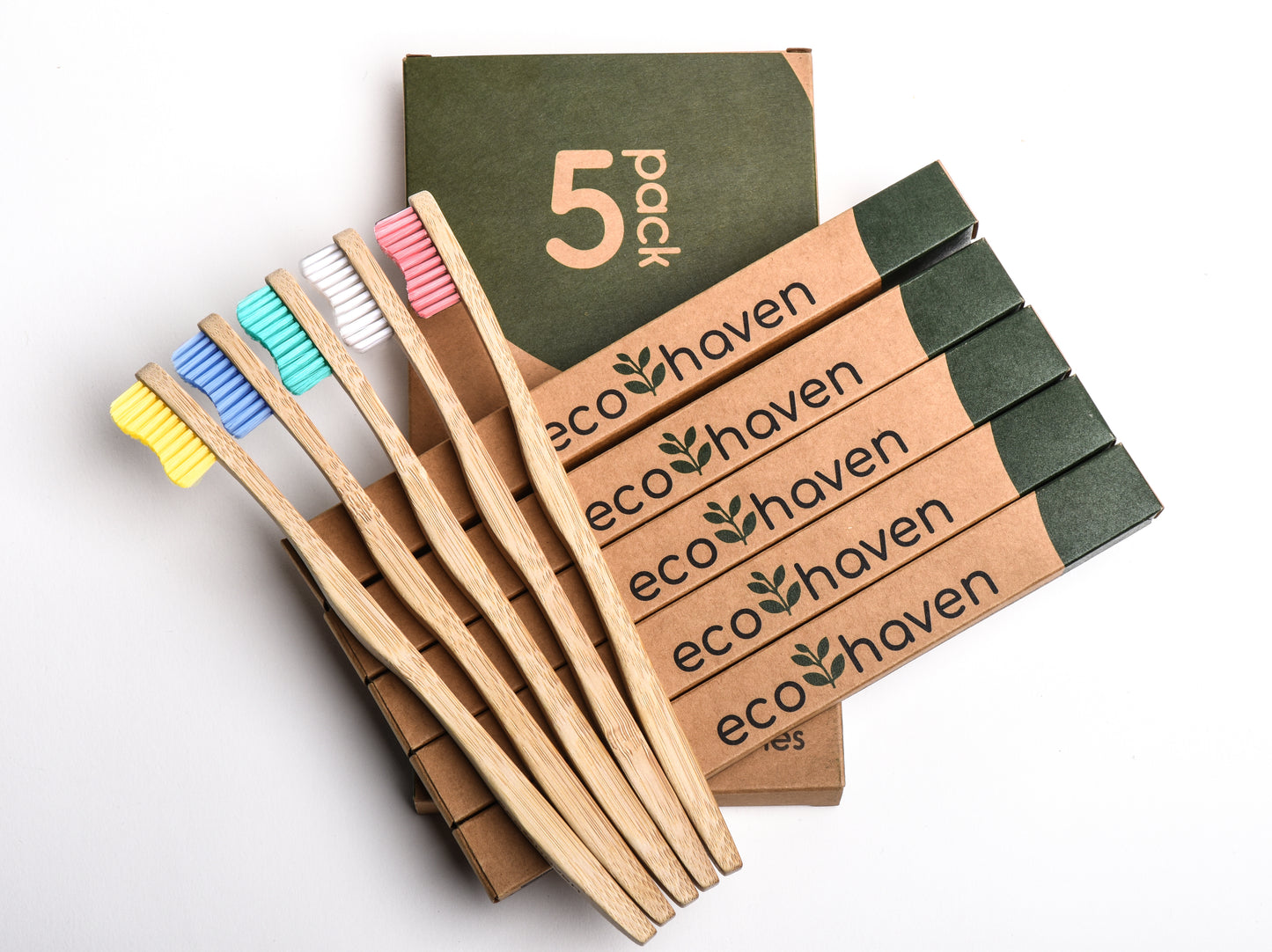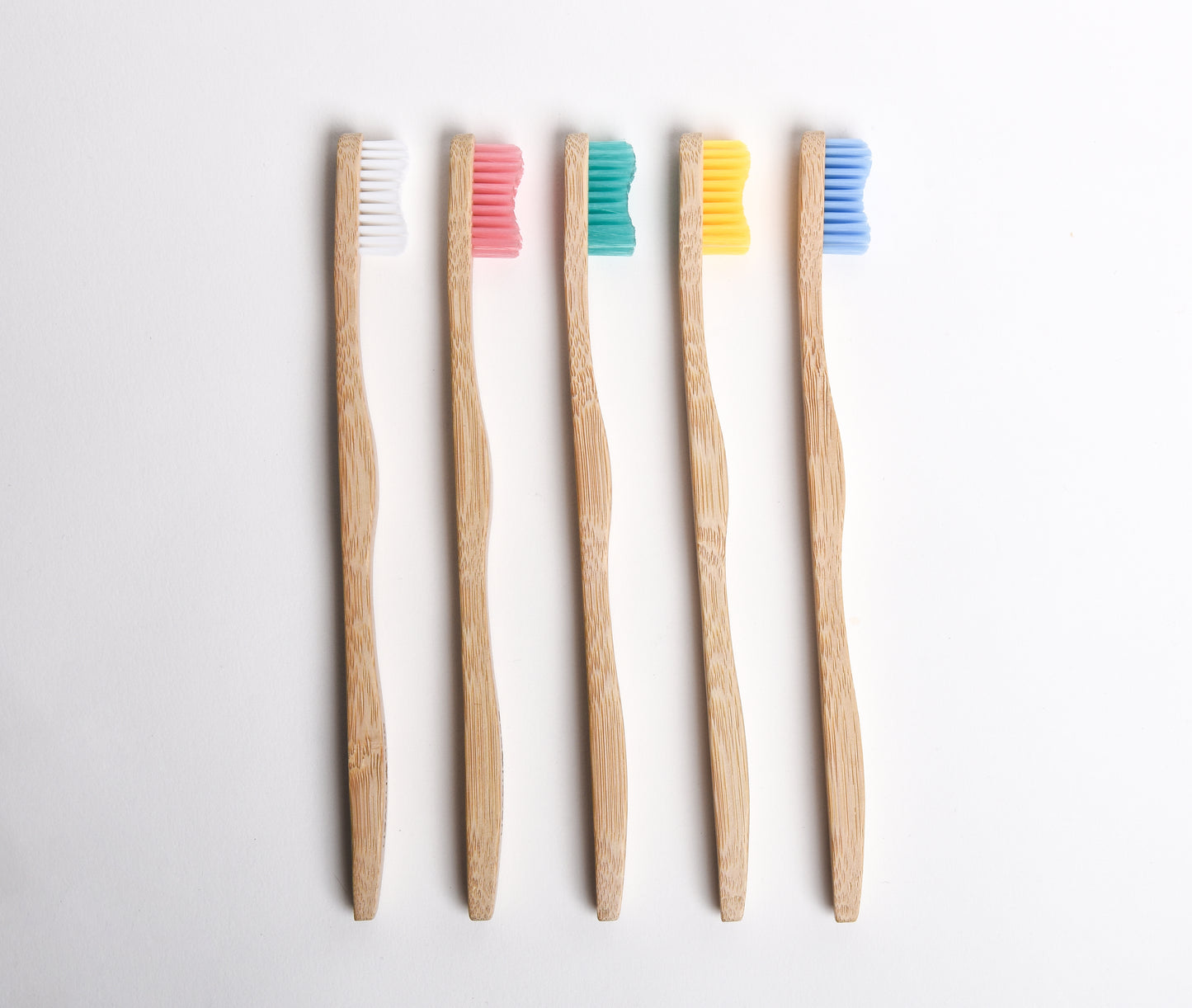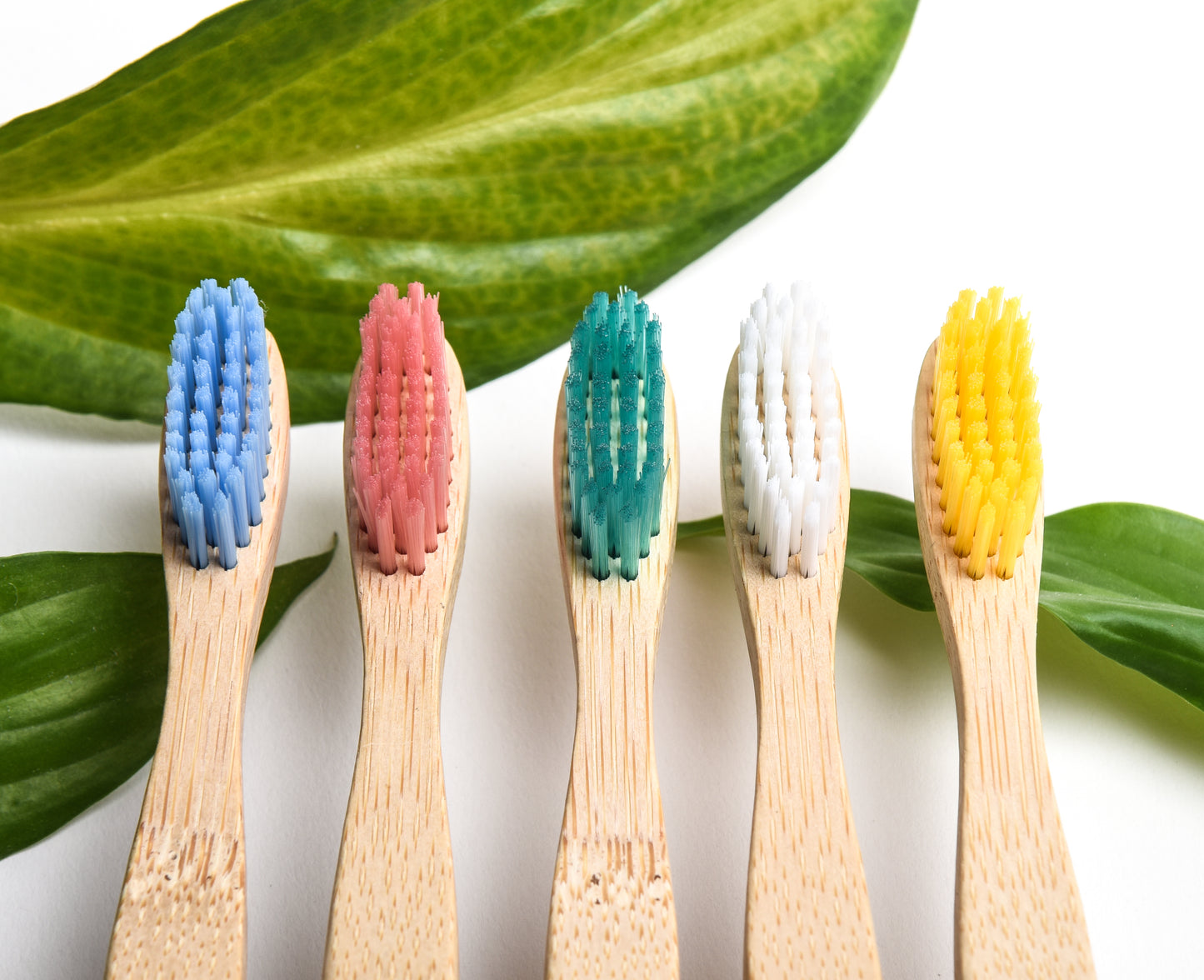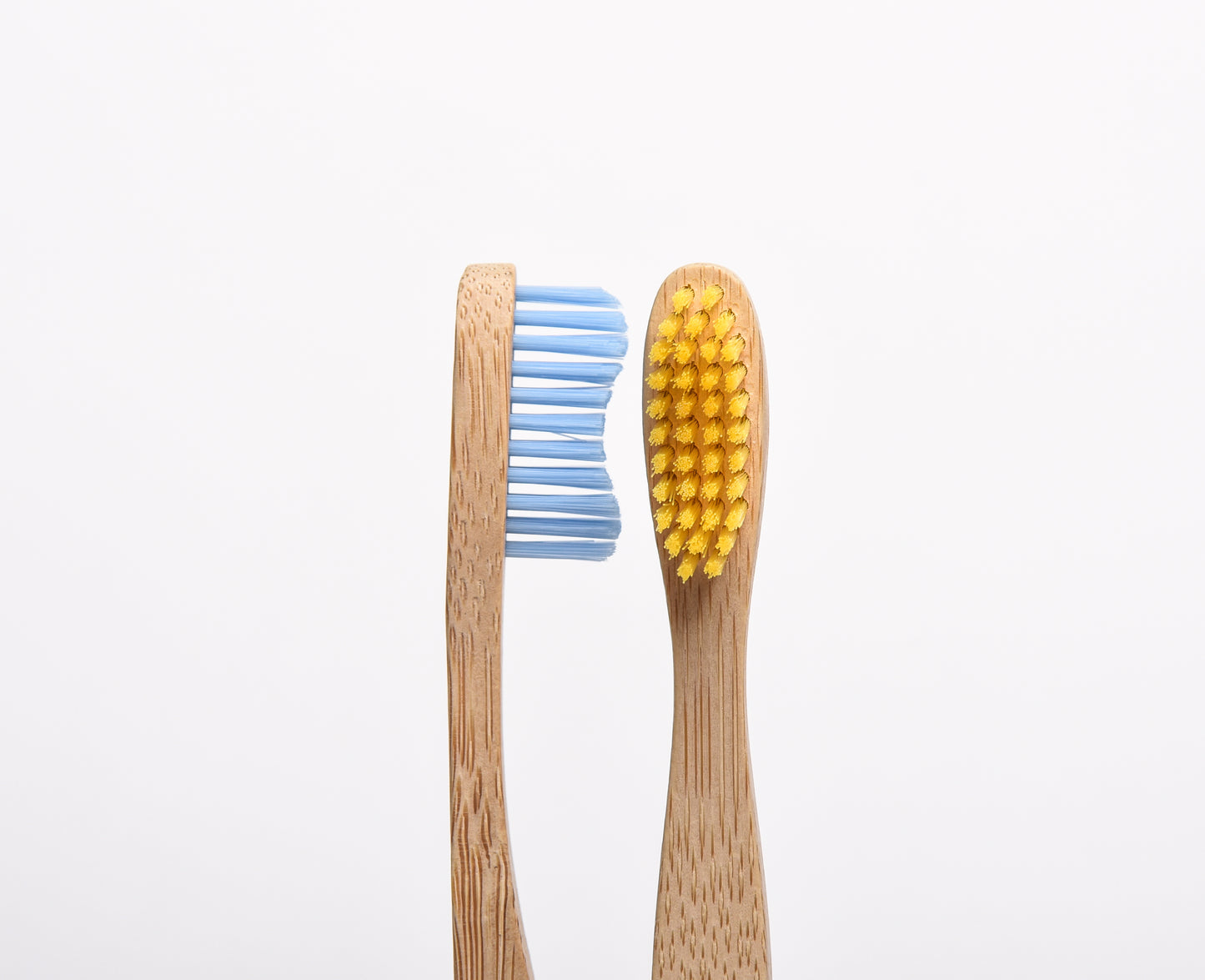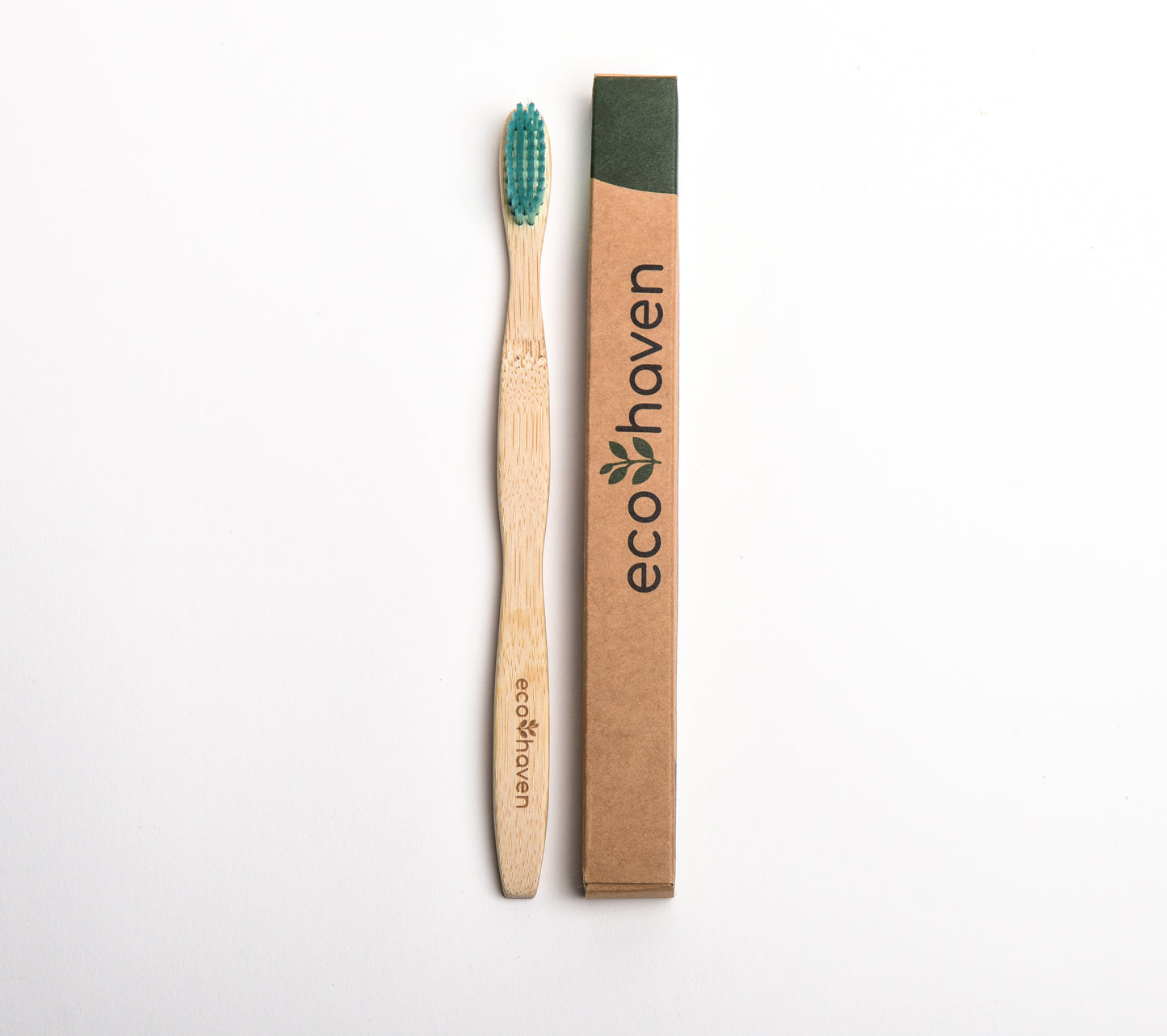 Guilt free toothbrush
Great to have different colours for all the family, we clean our teeth guilt free.
We are thrilled that you love our bamboo toothbrushes. Our family packs are ideal to store in the cupboard, the colours make it easier to identify your toothbrush in the bathroom, each individual box keeps your bamboo toothbrush clean while traveling or can make an ideal gift to a visitor at home.
Great Toothbrushes
These are so much better than a lot of other bamboo toothbrushes I have bought in the past online.
We are delighted that you love the quality of our bamboo toothbrushes. We select the bamboo from Moso bamboo, a higher quality bamboo that lasts, doesn't contain any pesticide, recyclable, biodegradable and compostable.