Regular price
Sale price
£17.99 GBP
Unit price
per
Sale
Sold out
What about the Safety Razor?
Safety Razor is durable, built with hardwearing materials that can last a lifetime. Its compact and elegant shape gives a great shave and its longevity is a pillar of sustainability.
What is the quality of the shave?
A safety razor gives a perfect shave, leaving your skin looking smoother without irritation and preventing ingrown hair. The comb head prevents clogging of hair which results in razor burns.
The sturdy handle has enough weight to keep the shaving close to the skin with the additional benefit of the non-slip handle for extra grip.
Is it value for money?

Its durability and stylish design will last forever in your bathroom. The essential replacement blades are so cheap to buy that they will offer an incredibly economical alternative to any plastic replacement, that is good for your pocket and good for the planet in a long term.
What about its sustainability?
Choosing a safety razor for sustainable shaving is a great alternative to Plastic. Most of the plastic razors will end up in the oceans, creating additional pollution to our planet. Changing for durability over a throw-away culture is one step forward for a better self and a better planet.
Perfectly balancing an environmentally friendly lifestyle and functionality as a stylish and timeless beauty product. The razor looks stunning in the bathroom, but can also be a great gift for those with an eye for great design, longevity, and quality products.
​​​​​
Share
View full details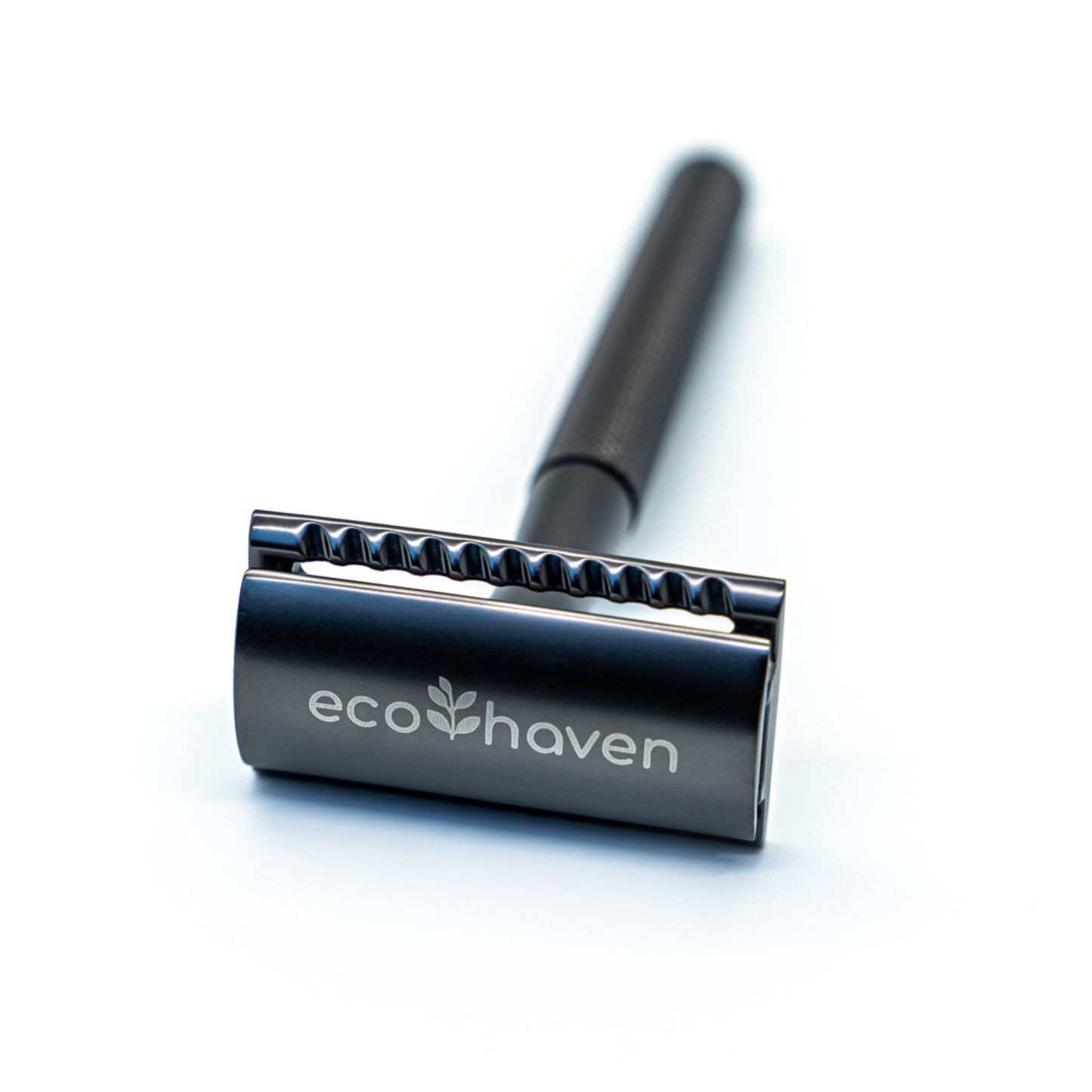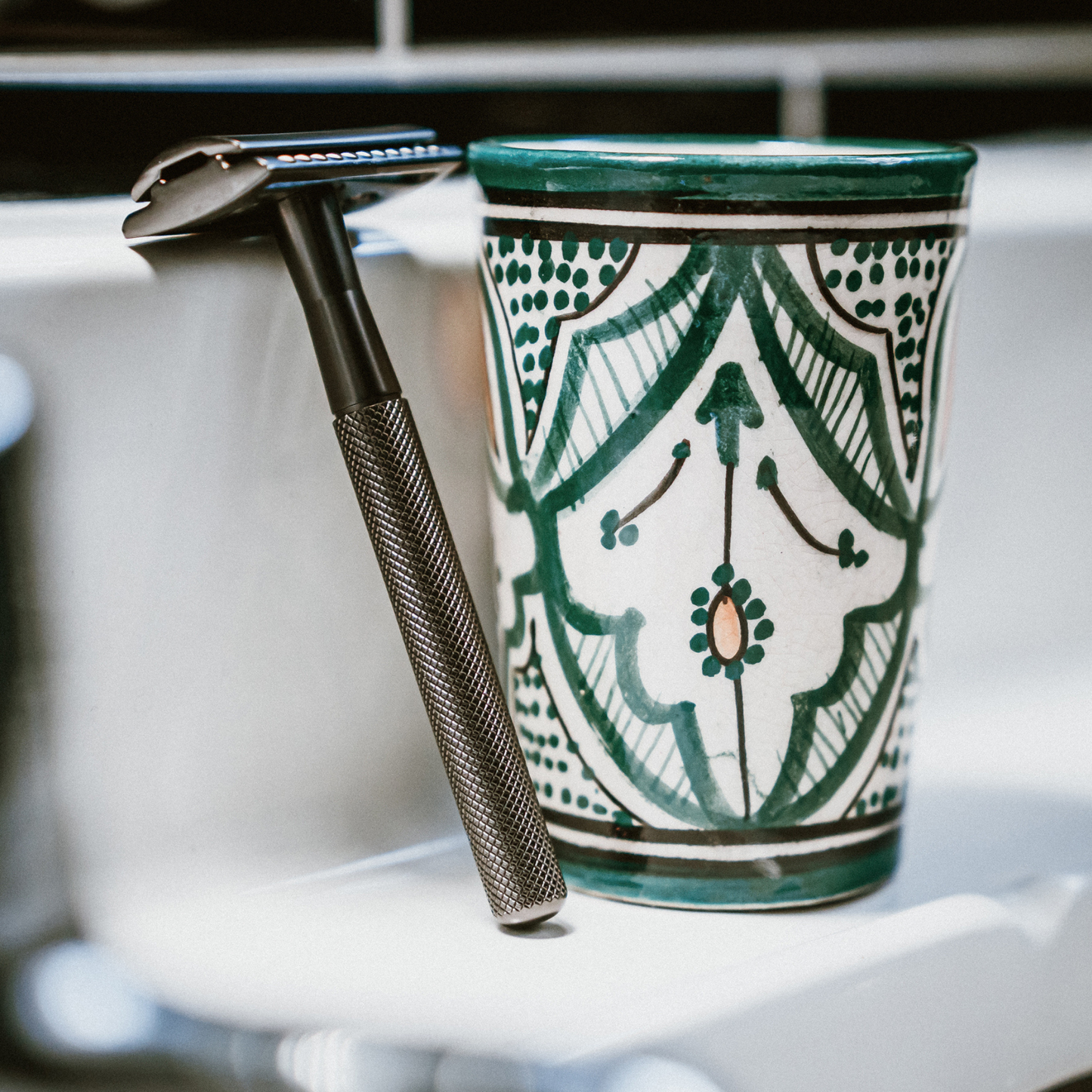 Excellent Product
I absolutely love my razor! I've always been interested in getting a razor that can cut as close as a cut-throat but be the normal hand held feel! I stumbled across Eco-Haven at a fair and was chuffed to see they had exactly what i was looking for! I was blown away by the quality of razor and now enjoy having a shave rather than it being a chore. Thank you very much
We are thrilled that you love your new razor! The quality of its hard wearing material, its simple yet effective design, its balanced weight of the handle makes this safety razor the best on market for a closer shave. We wish you many years of enjoying a smoother shaving with our safety razor!